Home
>>
Security alarm system
>>APP Remote Control Wireless & Wired GSM SMS PSTN Home House Fire Alarm Detector Sensor Call Auto dialer
APP Remote Control Wireless & Wired GSM SMS PSTN Home House Fire Alarm system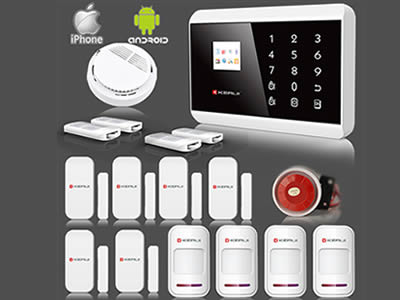 APP Remote Control Wireless & Wired GSM SMS PSTN Home House Fire Alarm system
Special price: [ $130.00 ]
APP Remote Control Wireless and Wired GSM SMS PSTN Home House Fire Alarm Detector Sensor Call Auto dialer
1.FREE Upgrade to Wireless Photoelectric Smoke Alarm .
2.Send SMS Message When External Power is Cut or Resumed.
3.Voice Message Recording and Playback After Receiving Alert Call.

if you want to know wholesale discount price,please contact us by e-mail.
Note:
If your shipment is delivered to a remote area,this charge will be added to your shipping cost.Checking your area is a remote area or is not a remote area on the website:http://remoteareas.dhl.com/jsp/first.jsp
APP Remote Control Wireless and Wired GSM SMS PSTN Home House Fire Alarm system Specifications:
Product Description: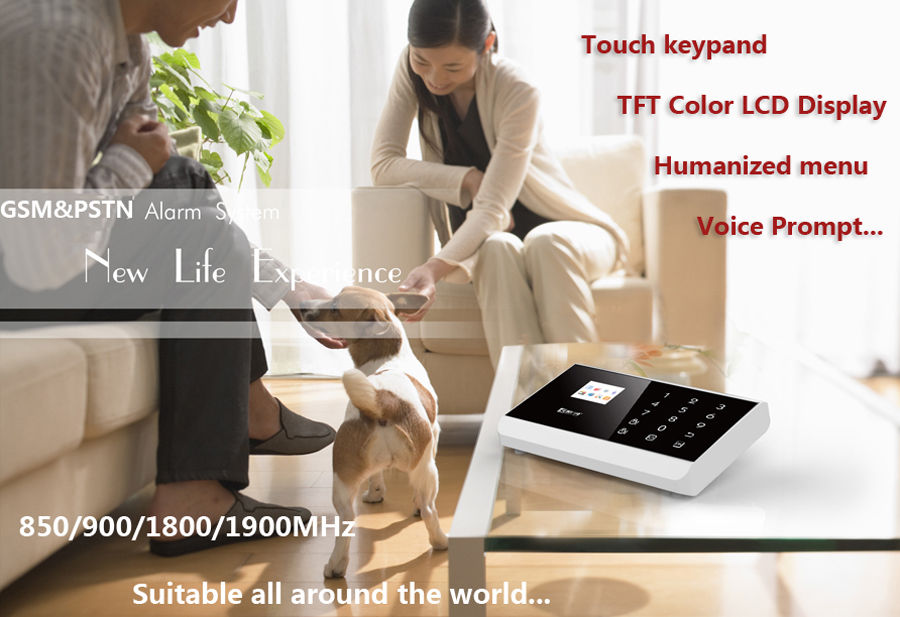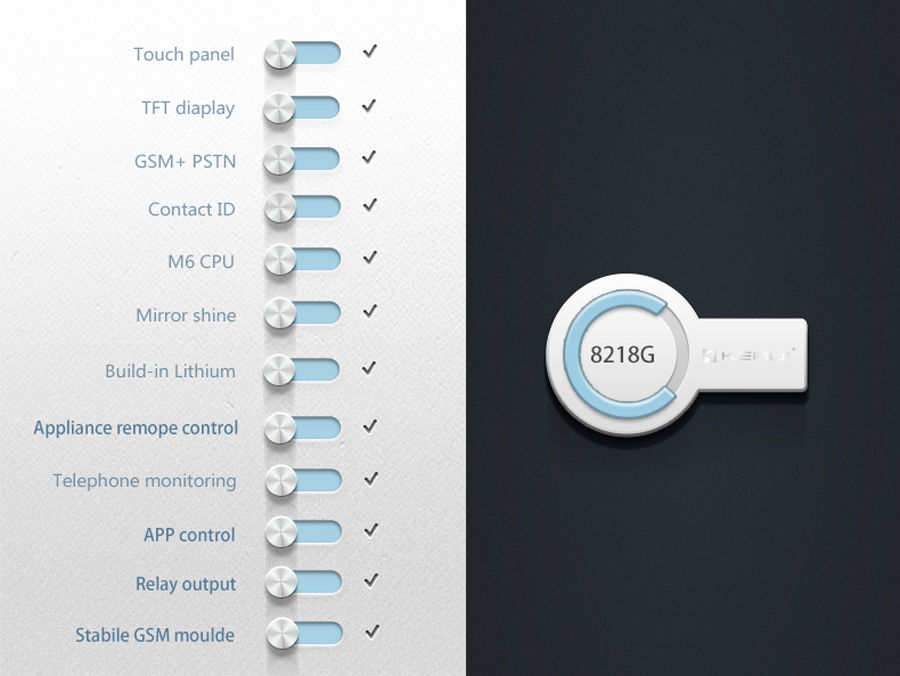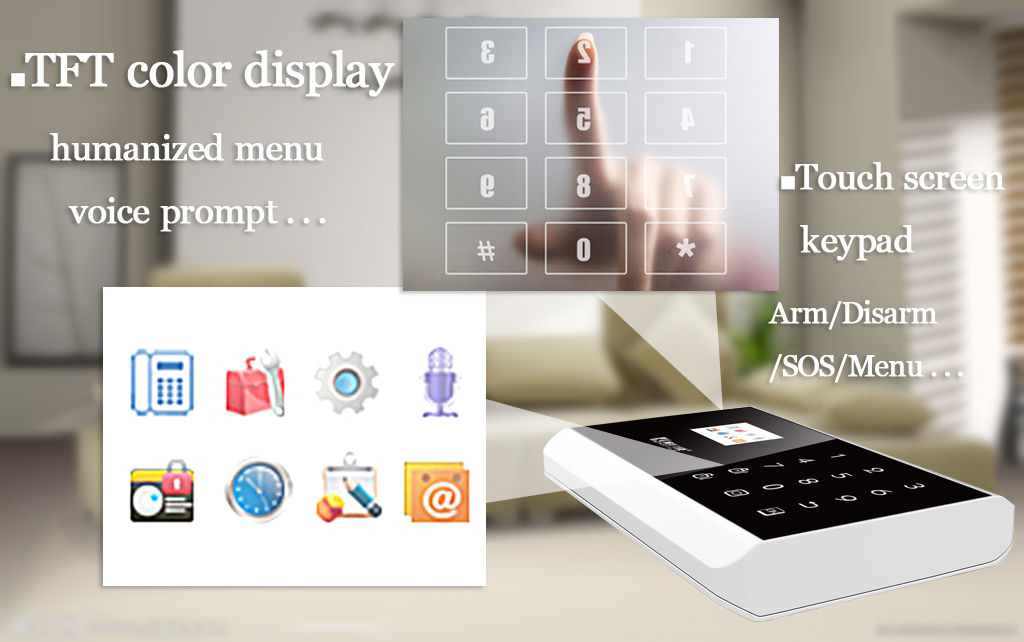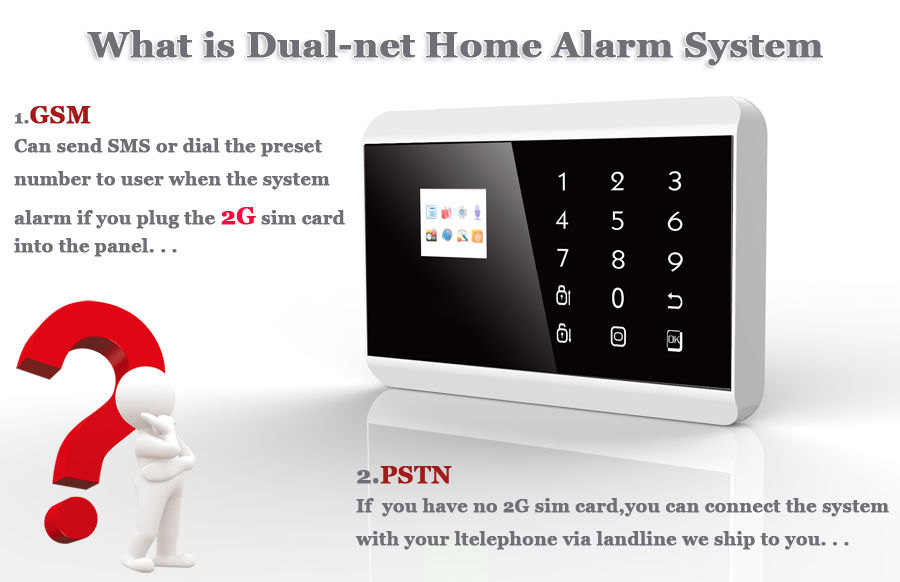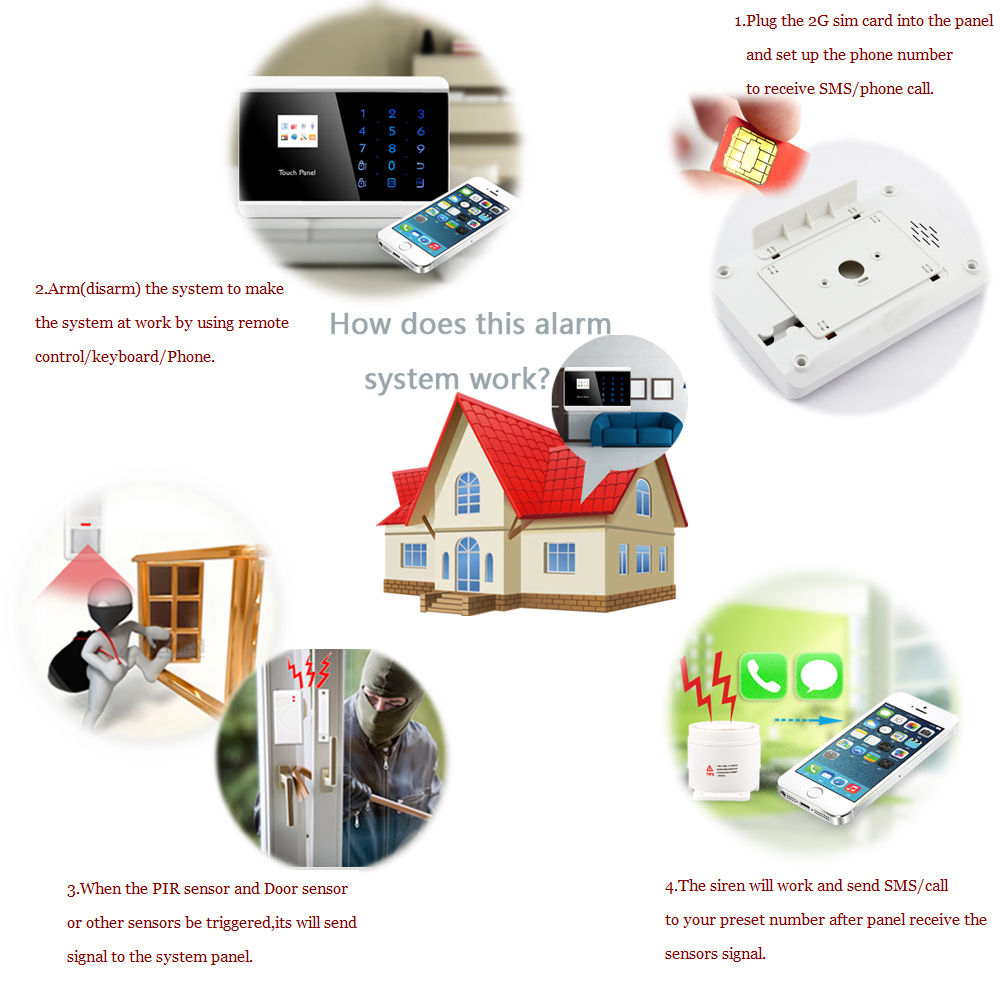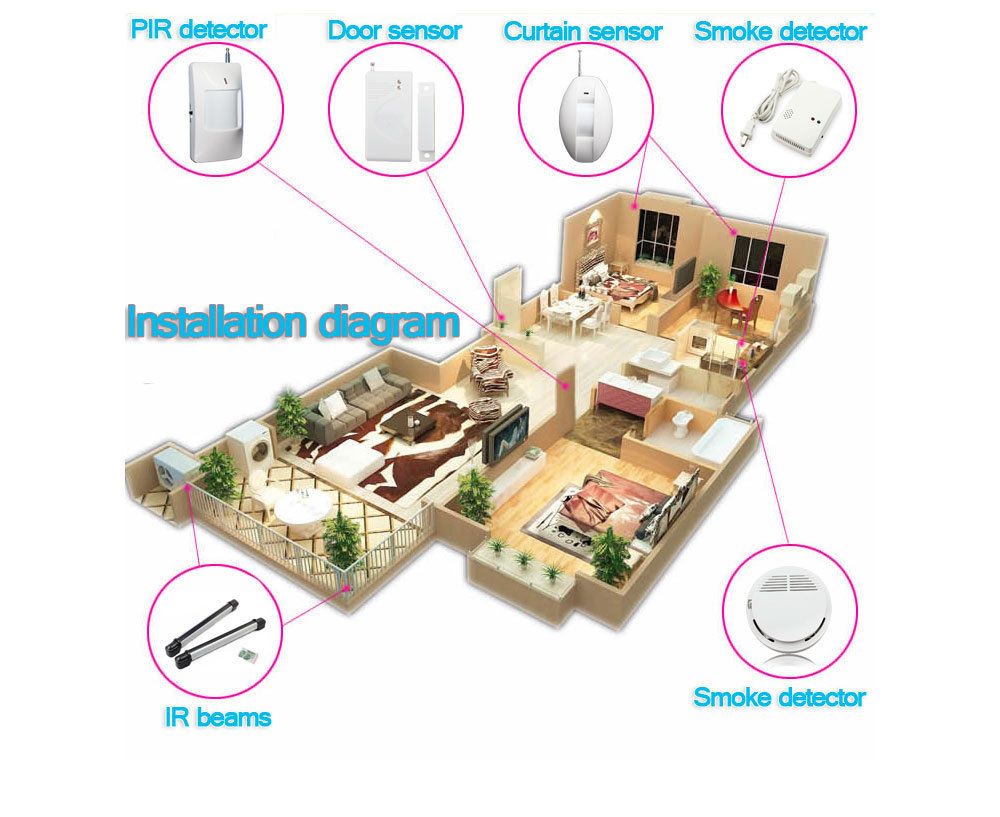 Main Function
TFT color display, humanized menu, voice prompt and easy to use.
Up to 99 wireless zones, each wireless zones can be defined as one of the 8 zone types, each zone can setup the siren independently.
Four sets of scheduled arm/disarmed function, each timed arm/disarm you can select the period of time and different defense zone
6 groups preset telephone number for alert calling; not lost number without power
Support ISD automatic voice mailbox for playback message upon alert. Maximum length of voice message is 10 seconds.
Remote control for arming, disarming, monitoring and speaking, setting up for relay and siren.
Wireless intelligent study coding, compatible with PT2262 normal encoding and 1527 encoding, Maximum support 150 remote control and 150 sensors.
Integrated clock chip,time will not lose without power
Unique black box feature, display most recent 72 disarmed records and 102 recent alarm recording with accurate alarm time and zones.
Compatible with the international alarm networking protocol CONTACT ID
Main Feature
1.Install the PIR sensor on the wall and the door sensor on the window or house door.Someone who intruder your
house illegally,the PIR sensor and door sensor will be triggered and send the signal to the alarm panel,then the
wired loud siren will sound and send SMS to the preset number/auto dial the mobile.

2.Extension function:This system can work with most of wireless alarm accessories in our store like smoke detector,
gas detector,water leak detecto,pet-immunity sensor,IR beams etc.

Technical Parameters
Touch Keypad Panel
Input voltage DC9V-12V
Standby currents <25mA
Alarm current <450mA
Wireless frequency 433MHz
GSM frequency GSM850/900/1800/1900MHz
Back-up battery Ni-MH AAA*6 DC7.24V
Wireless distant Remote Control
Power 3V battery*2 (battery included)
Transmission Current I2 <15mA
Transmission Time >1s
Transmission Distance 10-50m (No Obstacle)
Operational temperature -10deree to 40degree (approx 14 degree F to 104 degree F)
Humidity < 90
Wireless Door/ Window Magnet Sensor
Transmission frequency 433MHz
Operating Power 12V23A
Built-in Antenna Yes
Wireless PIR Motion Sensor
Frequency 433MHz
Built-in antenna Yes
Detection distance 6-10M
Detection range 60-110 degree
Operating power 9V
Battery included Yes